TDSA - Bringing People Together
"We are a peak body for the Queensland community transport sector, developing responses to the community's needs for transport, access and mobility."
THINK TANKS

THINK TANK events focus on major policy or practice changes that potentially have significant impact on NFP agencies' work, practice and continued viability. 
Our events focus on topics relevant to Driving Governance and Enhancing Viability.
Click here to go to TDSA membership
2016 calendar now available
 Click city name  
 
What's New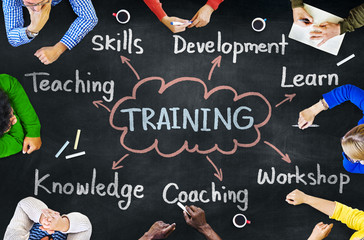 1. TDSA has appointed Kia Thomas as our Education & Marketing Officer.
She will be taking control over TDSA's numerous education and training products AND she will take these services into a new dimension, commencing with its own brand and associated marketing.   Stay tuned for our new training name!
2.  Have you thought of asking TDSA to provide its THINK TANK topic(s) in-house?
The new financial year brings new boards and the necessity for a clear understanding of Governance by all board members.
Financial Literacy 
"Financial literacy isn't just a matter of knowing what you have and your options. It is a matter of planning for life's milestones."  (-360 degrees of financial literacy)
Knowing the financial health of your organisation is critical for any Board, as you hold a legal responsibility to its ongoing solvency.
There are numerous reports and formats but can you understand what they are really telling you?
In this workshop you:
review the most common financial statements
learn the key indicators of good (or bad) financial health, and
create a checklist guide to essential financial information you need to know on a monthly, quarterly and annual basi
TDSA can deliver any of its frontline staff modules and THINK TANK topics in-house often at a cheaper p/person price than the public sessions.  For more information on the topics available and/or quote price, contact Kia on  tdsakia@gmail.com
Consultancy
TDSA's consultants have an impressive and diverse range of skills and knowledge ready to be focused on your agency's business.For more information on our consultancy services
click here Competitive rates and member discounts apply
  Linda Hayes
NDIS Board governance
Viability and sustainability reviews
Strategic planning and risk management
Business Process auditing
WH&S
Risk Management
Market branding   resulting in business growth and evolution through stronger board and company leadership
 Sharon Redmond
Human resource management and practices
Mental health in the workplace
Community development
Organisational development and management
Client-focused service delivery to young people, older people, people with disabilities . mental health conditions, women and children in domestic violence refuges and Indigenous communities
 Peter Kieseker
Leading through changing times
Using situational leadership with your team
Influencing skills
Change management
Teams/teamwork/team-ness
Ken Leigh
Financial management systems and processes specific to NFPs
Unit costing and pricing of services
Accounting and compliance auditing
Legal issues particularly service agreements, brokerage, contracting
Viability and sustainability measurement, benchmarking and monitoring
Social enterprises – establishing and developing
NDIS preparation reviews and audits.
Want to know more?
Contact Jenny at infotdsa@gmail.com